HYPRO TECHNOLOGIES PTE LTD is an integrated company specialising in fluid components supply for process instrumentation field covering various markets such as Semi con, Oil & Gas, Biotechnology, Marine etc. Including fabrication and installation services for our clients.
HYPRO TECHNOLOGIES PTE LTD established in 2015 and comprises of a team that possesses 50 years of collective experience in the instruments field, covering SEA region headquartered in Singapore, stocking and distributing.

– Ham-Let Valves & Fittings, www.ham-let.com
– Astava Manifolds, www.astava.com
– Tubacex Tubing, www.tubacex.com
– Vacuum Fittings and Tubing

Our Customer Process
At Hypro Technologies,  we listen and learn about our clients, their customers and the project requirements. Then, we match the requirements to the extensive range of instrumentation valves and fittings that we offer.
Our customers depend on our reliability, high-quality, and consistent performance. And we also understand the need to be flexible and provide top quality products in this continually changing market.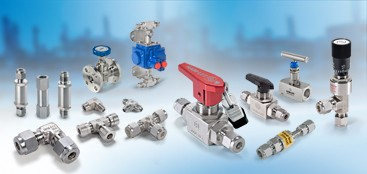 INSTRUMENTATION COMPONENTS
For the process control and measurement industry.
Our products include Let-Lok compression fittings, One-Lok single ferrule fittings, Pipe fittings and 37° Flare fittings, Ball valves, Needle valves, Check valves, Relief valves, Bellows valves, Filters and Accessories. Long lifecycles, accuracy and flexibility deliver best value to our customers.